Potatoes, carrots, cassava, yams… Just by listing the members of the tuber group, we can already smell the appetizing smell here! These foods, in addition to having a guaranteed presence on the Brazilian menu, are familiar to the little ones early on – and that is why so many flavors of baby food have the ingredients in their composition.
"Tubers are excellent for starting complementary feeding, both for their texture and for their shape, because they are big and the baby can grab and eat", reinforces maternal and child nutritionist Katia Cilli.
They are carbohydrates – therefore, a source of energy -, rich in vitamins and minerals, and help to promote the health, development and healthy growth of babies.
Because of so many benefits, all the foods in this class can be offered from the beginning of the food introduction, from six months of age, always watching the baby's signs of readiness.
What is the best way to offer?
We know that the desire to make the little one taste the flavor of a cassava dumpling or a potato gnocchi is great, but experts recommend that the recipes wait a little longer. "At the beginning of the food introduction, the food must be offered in natura", says Katia.
"The tubers can be offered steamed, roasted, in sticks or large slices, and it is important to remember that the texture must be soft, 'al dente', so that babies can handle them, explore them and carry them. them up to the mouth. The purees can also be made at the beginning", recommends the nutritionist.
Another tip, this time from the Hospital nutritionist San Gennaro, Viviane Gomes, is avoid mixing too many tubers – even in baby food -, so that the child can get to know their flavor separately and build their taste buds.
"Nwe should not forget that the baby food it cannot be liquefied. It must be passed through the sieve, to contain small pieces and to exercise chewing," says Viviane. Therefore, the recommendation that the ingredients be well cooked before preparation.
Once your child has explored and learned about the tubers in their natural form, recipes can be introduced, which usually happens from the age of nine months.
Should any tuber come first?
There are so many foods within the group that we can be in doubt about what to offer the child first. But as Katia reassures, there is no right or wrong order and all tubers can be offered at six months. "Within natural foods, there is no restriction. For many years, we complicated feeding babies and today we are moving towards fewer rules and more freedom within healthy eating", he says.
Cassava, which previously entered the category of foods that should wait a little longer because of the "lint", no longer appears as a villain. "What causes choking are the liquids and small and hard foods, which should be avoided at the beginning of complementary feeding – such as grains, seeds, tomatoes… Tuber does not belong in this", comments the nutritionist.
Of course, parents must pay attention to the origin of the food and supervise the little one's meals at the beginning, but it is not necessary to exclude a particular tuber from the menu.
Let's get our hands dirty? See 6 appetizing recipes with tubers:
* Consult your pediatrician to confirm that the following foods are allowed in your little one's diet.
1. Potato and carrot food
Ingredients:
1 medium potato

1/2 small onion
1/2 carrot
1 spoon of sunflower oil
1 puff of salt
enough water for cooking
Preparation method:
Put to cook the ingredients and, when the tubers are well cooked, pass through the sieve. Then just serve as baby food!
2. Potato hide with meat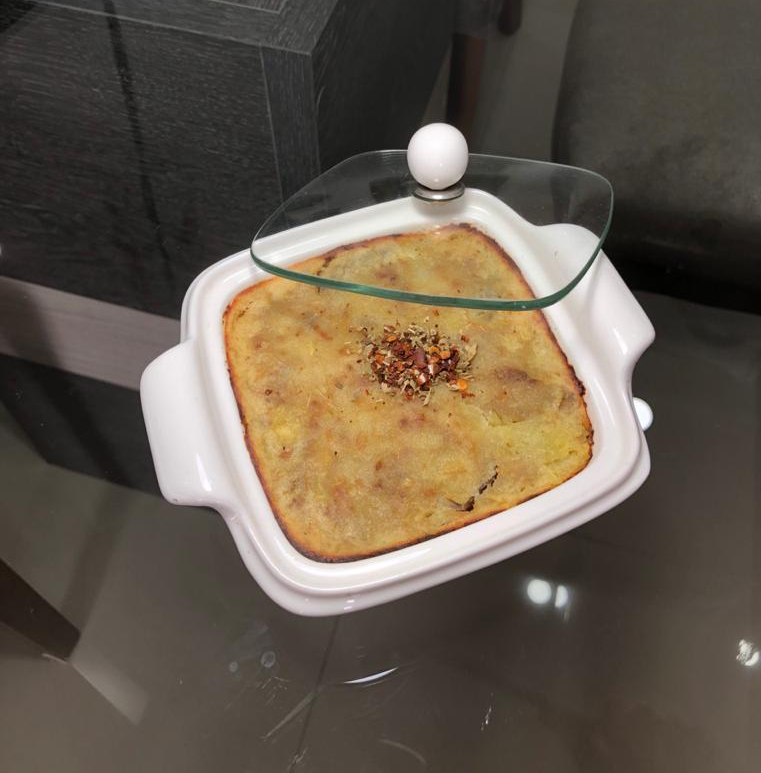 Continues after advertising
Ingredients:
8 baked sweet potatoes
500g of ground beef
1 chopped onion
1 chopped garlic clove
Natural seasonings to taste
Olive oil and salt to taste
Preparation method:
Cook the potatoes and mash them into a puree. Reserve. Saute the onion and garlic in olive oil until golden, add the meat, cook and finish with seasonings to taste (cumin, parsley, chives…).
In an ovenproof dish, place a layer of mashed potatoes, a layer of ground beef, and a layer of mashed meat. Place in a preheated medium oven until golden. Makes 8 servings.
3. Pumpkin and manioc baby food
Ingredients:
1 piece of pumpkin

1 medium cassava
1 small piece of muscle (approximately 300 grams)
1 tablespoon (dessert) of sunflower oil
1 spoon (dessert) of chopped parsley
1 puff of salt
enough water to cook
Preparation method:
Cook the muscle well and then add the tubers. When they are well cooked, go through the sieve and just serve.
4. Sweet potato or cassava dumpling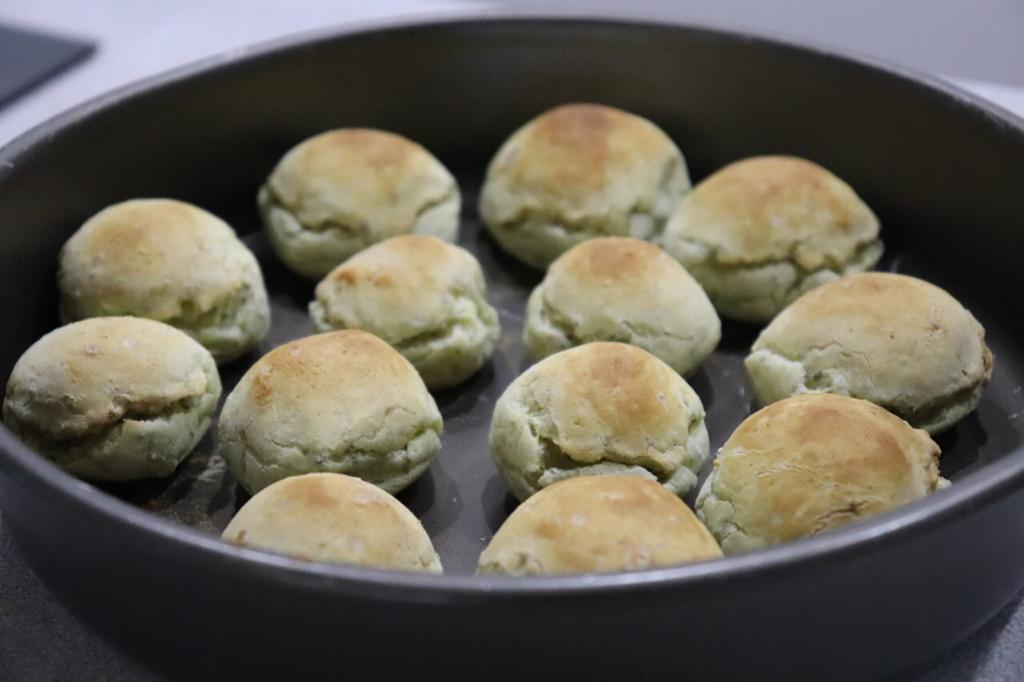 Ingredients:
6 tablespoons of boiled or roasted sweet potatoes or cassava
1 tablespoon of coconut oil
1 this
2 tablespoons of chia
3 tablespoons of water
6 tablespoons of sour sprinkles
7 tablespoons of sweet powder
salt to taste
Preparation method:
Mix all the ingredients well, if necessary add more sweet or sour sprinkles in the same proportion until the dough comes off your hand. Shape into balls and bake in a preheated oven for approximately 20 minutes. Yield: 15 units.
5. Healthy brownie
Ingredients:
1/2 small baked sweet potato
1 this
1 tablespoon of 100% cocoa powder.⠀
1/2 teaspoon of baking powder
Preparation method:
Mix everything and take it in a microwave oven for approximately 2 minutes and 30 seconds.
For children over two years old:
6. Sweet potato muffin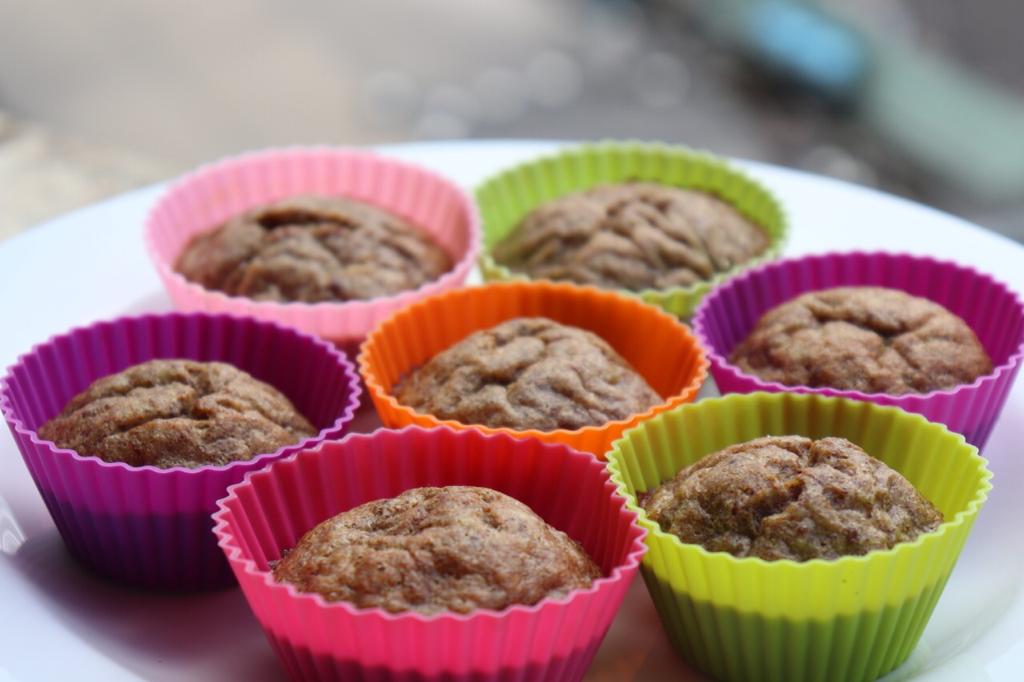 Ingredients:
100g of cooked sweet potato (1 medium unit)
4 eggs
1 tablespoon of coconut oil
4 tablespoons of flaked amaranth
2 dessert spoons of demerara sugar
1 tablespoon full of powdered cinnamon
1 teaspoon of baking powder
Preparation method:
Mix all ingredients well with a fork and place in molds or ovenproof dish. Bake in a medium oven for approximately 20 minutes and finish with powdered cinnamon. Yields 8 units.
* Recipes suggested by nutritionists Katia Cilli and Viviane Gomes
Continues after advertising