"When I think of the house I want for me and my daughter, it isn't big or full of stuff. Our space is a home because we love each other inside it." Phrases like this draw the ten episodes of the miniseries "Maid", from Netflix. The plot was released on October 1st and is already the most watched on the streaming platform, surpassing "O Gambito da Rainha", and not by chance.
For fans of stories based on true facts, the miniseries is inspired by Stephanie Land's autobiography called "Realm: Hard Work, Low Salaries and the Duty of a Solo Mother". The narrative reveals the setbacks faced by Alex (Margaret Qualley), a 25-year-old girl who breaks up with her husband Sean (Nick Robinson) and he needs to raise his daughter Maddy (Rylea Nevaeh Whittet), three years old, without any support network and weakened by deep psychological aggressions.
Even though there are subtle continuation errors in the script and it is necessary to question stereotypes (especially race) that cross history, it is a promising bet for those looking for an intense production that will bring important issues to be discussed in front of the exercise of parenting .
Here, we list five social issues that the miniseries brings and that are worth a closer look to understand its complexity and build healthier bonds with the little ones.

Attention: it may contain spoilers!

1. Domestic violence is not just physical!
The plot already shows in the trailer that one of the main conflicts of the protagonist is the perception that she is a victim of domestic violence, even though she has not suffered any physical aggression.
Whoever is on the other side of the screen, reliving the character's memories together with her, clearly sees why she could be one of the victims who seek shelter for abused women at home. But the protagonist's understanding process is long and non-linear.
With each episode, we see Alex's internal wounds exposed as she tries to process that her partner is being abusive by playing mind games – leading her to question her own sanity –, blaming her for not continuing in the relationship and trying to control her using her daughter as a bargaining chip.
2. Mother (and father) love is not always healthy
Questioning the romantic love in which motherhood and fatherhood are socially inserted, the miniseries has an important narrative about family not always being a healthy bond and one that needs to be maintained at any cost.
Continues after advertising
Alex's journey shows that Maddy's upbringing would be lighter if she could rely on the little girl's grandparents. Even the protagonist tries to maintain family ties despite the trauma caused by her parents. But it is for the little girl herself that she realizes that it is necessary to break them, so that she can keep sane and provide a different story for your daughter.
Just keep in mind that realizing this isn't easy. As the character shows, recognizing the influence of the love patterns repeated by her mother Paula (Andie MacDowell) – who in real life is also the mother of the main actress -, as well as the marks left by the violence committed by her father, are processes loaded with ups and downs and comings.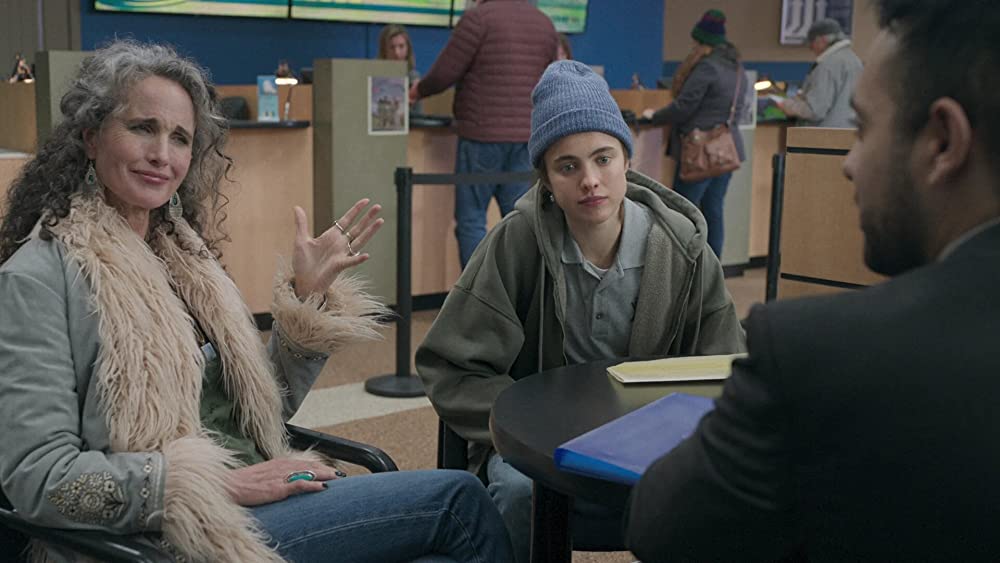 3. It's okay to get away from your family
And it is exactly for the previous item that it is noticeable that the protagonist does everything, giving even more chances than her emotional support, to try to keep her reference figures close by. But it is not possible and it's okay because moms and dads can be toxic and end up reinforcing behaviors you don't want to be part of the way you raise your child.
However, as with Alex, the realization of these painful relationships and the decision to walk away from them may require specialized psychological help. It will help you deal with difficult memories, put yourself first in the face of emotional threats, and build your own identity as a mother.
4. Mothers shouldn't have to take care of everyone
Another social stigma that weakens mothers both physically and emotionally is the expectation (even unconsciously) that they take on the responsibility of keeping the family together and taking care of those who need it, including their own fathers.
This type of expectation dialogues with the problematic ideal of the maternal instinct, in which it is argued that every woman is born ready to be a mother and willing to take care of everyone around her.
As the protagonist's journey shows, this type of demand results in a dangerous spiral for women. He is responsible for physical exhaustion, with overload of tasks that go beyond his maternal exercise, adding to the emotional wounds, as the mother may end up subjecting herself to abusive circumstances so as not to disappoint the family.
5. Breaking the cycle of aggression is a daily struggle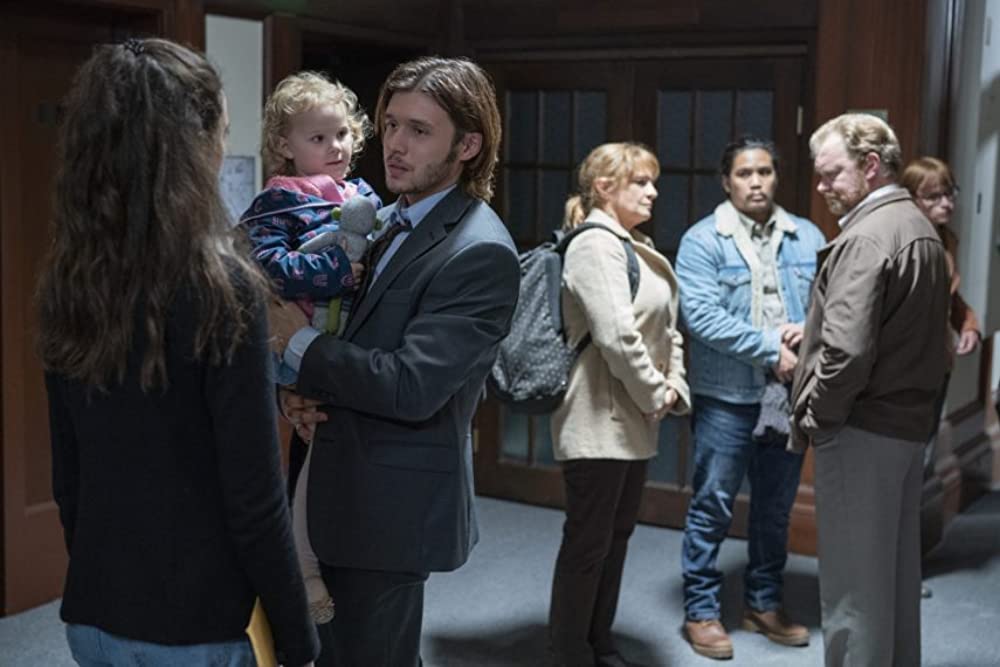 In a perfect world, we would be able to understand what it is to live in abusive love and family relationships and not repeat what was experienced with our children. But Alex shows that the attempts are fraught with the fear of passing on what we were taught as right. The complexity of the situation reminds, once again, that it's okay to ask for help.
Between mistakes and successes, keep in mind that you are doing what you can and awareness is the first step to deconstruct emotional patterns. It's in everyday actions that you can move away from motherhood you don't believe in (even though you were raised in it) and embrace what makes sense for you and your child.
Continues after advertising