Note the name of this color: Very Peri (PANTONE 17-3938). You will come across, throughout 2022, with this shade of violet blue often out there, in clothing windows, in products and, of course, in decoration, as it was elected the color of the year by Pantone, the main color consultancy in the world.
For the first time, the company famous for its color system decided to create a completely new nuance, which mixes red and blue tones to create a very special and meaningful violet. This is because it symbolizes the future in a post-pandemic world and what people want for now, such as courage, gratitude and the importance of digital increasingly in our daily lives (hello, metaverse!). "This color helps us embrace this altered landscape of possibilities, opening us up to a new vision as we rewrite our lives."
Did you like it? Learn how to use it in the children's room
Okay, beautiful color of the year chosen – and explained! -, but the question remains: how to use such a striking tone in the decoration? If we are talking about a children's room, the idea is that the Very Peri is well spread out, just punctuating the environment.
"We do not recommend working with a striking color in isolation, it needs to be combined with other colors to bring personality to the environment", indicate the architects Bianca Tedesco and Viviane Sakumoto, from Tesak Arquitetura, who complete: "We also like the idea of ​​working with a plain color. composing with colorful prints, calling attention to a detail".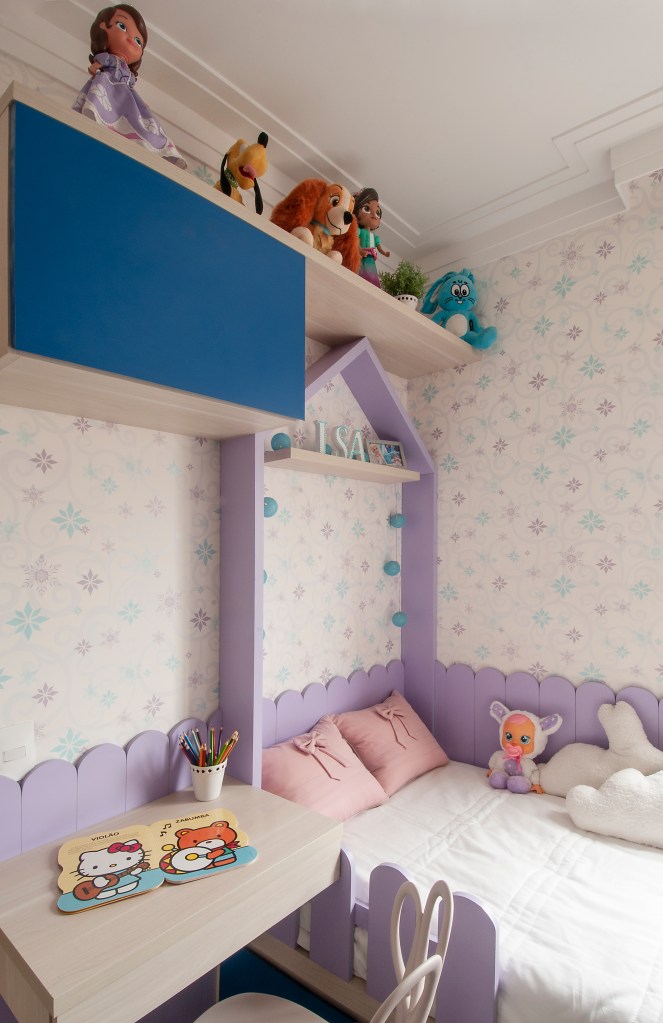 Another way of working well with violet in children's decor is dilute the hue going to pastel shades, since it is a striking color and easy to get sick of. "We can also make compositions with complementary or similar colors to create a fun atmosphere. It all depends a lot on the proposal for the environment itself", explain the architects.
And in this case, blue, purple, pink and red harmonize well. If you opt for something more contrasting, go with yellow, green or orange.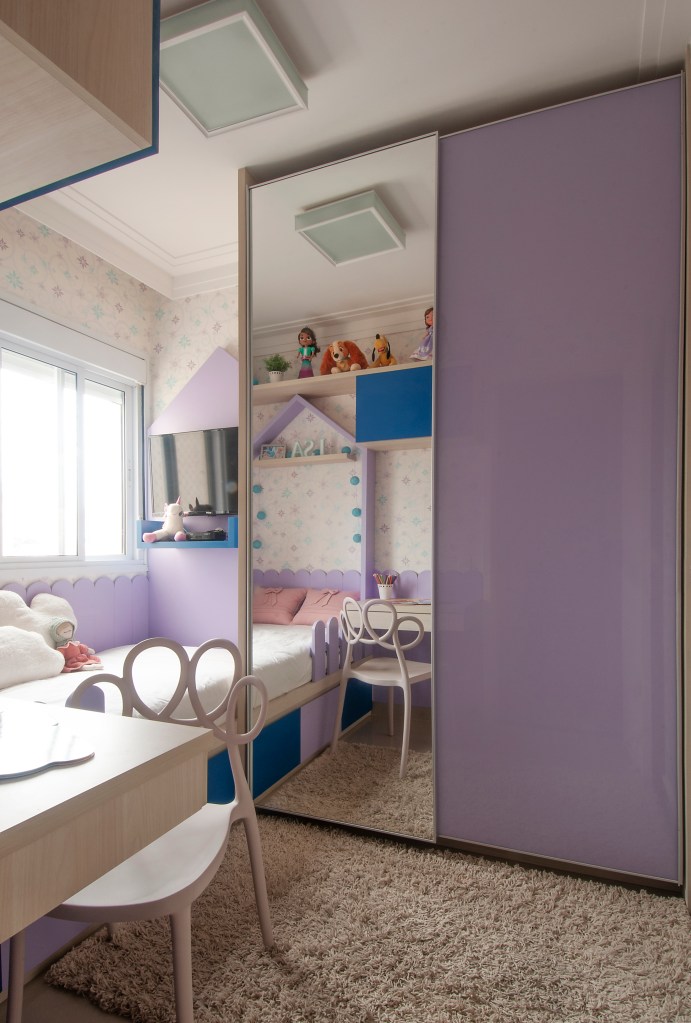 An alternative is to use color in the furniture as well. "Everything is allowed as long as it has harmony and composition with other colors. It will also depend on the theme of the room", indicate Viviane and Bianca, who also suggest betting on geometric shapes and graphics. "In the case of a children's environment, geometry is a great way, and can be either on the wallpaper, or painted on the wall and composing with prints", they say.
Continues after advertising
Because it is a very specific shade, you will not always find Very Peri easily, however, as the architects have pointed out, similar shades such as lilac, violet or blue are also on the rise and can be seen on rugs, bedspreads and wallpapers, among others.
See items that can help bring color to the children's room:

1. Classic Round Rug. Oasis Carpets, R$ 84,66

2. Kit Print 5 Single Pieces. Mellindre, R$ 202,68

3. Blue and Lilac triangles geometric sticker wallpaper. GF House Decor, R$ 64,90

4. Geometric wool blanket for children (76 x 102 cm). feelyou, R$ 98,98

5. Lilac Adhesive Wallpaper N09119 (Roll 0.58×3.00M). wallpaper on the wall, R$ 49,90

6. Clouds non-slip children's mat (100x140CM). House Dona, R$ 183,99

7. Starry Night Star Projector Lamp. decorlaser, R$ 55,90

8. Sly Kitty Rug. Scarpa House, R$ 85,33
The newsroom selected products in January. We may receive a commission per purchase made at suggested stores.
Continues after advertising