Frustration. This is a common feeling that arises when our expectations are disappointed when we hear a negative response, or if we can't achieve what we want. As adults, we've learned that the process requires resilience to look for alternatives and start over whenever necessary. But how much time and dedication did it take for us to reach this conclusion?
Not by chance, getting frustrated by not getting what you want and ending up experiencing other negative situations emotionally can lead the little ones to have challenging reactions, such as tantrums and even anxiety attacks. However, even though children's responses are similar in the two scenarios, specialists explain the importance of parents recognizing the subtleties that differentiate them so that it is possible to welcome their children in a positive way.
The absence of other resources to express oneself
To begin this dialogue on children's mental health, child psychologist Thalita Nobre, from Grupo Prontobaby, defines what a tantrum is. "It's a manifestation of dissatisfaction. This discomfort needs to be said somehow and, as the child is not yet inserted in the field of speech and has no psychic repertoire of life, he will throw a tantrum", he explains.
These episodes of crying children, accompanied by kicking on the floor, hitting themselves or even throwing what they are holding, can happen when they want something and end up not having it at that moment or because of some physiological demand that they cannot demonstrate otherwise – such as hunger, sleep and changes in body temperature.
The tantrum is seen mainly between the first and third year of a child's life, an exact interval in which the child does not yet know other ways to communicate his emotions and is also understanding the parameters established by the parents. "This period is when the child starts to receive more structured limits, "no" and starts to get frustrated. From then on, she starts to see how far she can go and what she can achieve", completes psychologist Daniela de Oliveira, a member of the Habit Change and Lifestyle Medicine Program (Pro-MEV-IPQHC-HCFMUSP).
After that age, the psychic development of the little ones tends to move towards finding other ways to expose to adults what they want and when they are unhappy with something. "They begin to acquire skills such as negotiating and questioning in order to be able to talk about their dissatisfactions", comments Thalita.
And how to differentiate a tantrum from an anxiety crisis?
Understood that such emotions are related to something the child wanted but didn't get, this is the main difference between a tantrum and what we know as an anxiety attack. "A tantrum is an intentional attitude, almost like an unconscious strategy that the child has to achieve something and, when it is attended to or ignored, the tendency is for the tantrum to cease. Unlike the anxiety crisis, which is unintentional and has a proportion of emotional maladjustment", explains the child psychologist.
This means that the anxiety crisis is a child's emotional reaction that is disproportionate to a situation experienced, in which the main feeling involved is fear. It ends up causing a strong cry, which can also be accompanied by the desire to hurt oneself or the other more aggressively.
In addition to these more common emotional responses, Daniela also points out that other physical signs can be observed and that, many times, they end up not being associated with anxiety, but that they make a difference in diagnosing it in children. "She can have anything from difficulty sleeping to a lot of fatigue, headache, stomach and stomach ache", reports the specialist.
Continues after advertising
It is also worth remembering that, as we have already explained in an article about how mental health affects children's immunity, recurrent illnesses can be signs of anxiety, since emotional fragility makes the body more susceptible to opportunistic infections.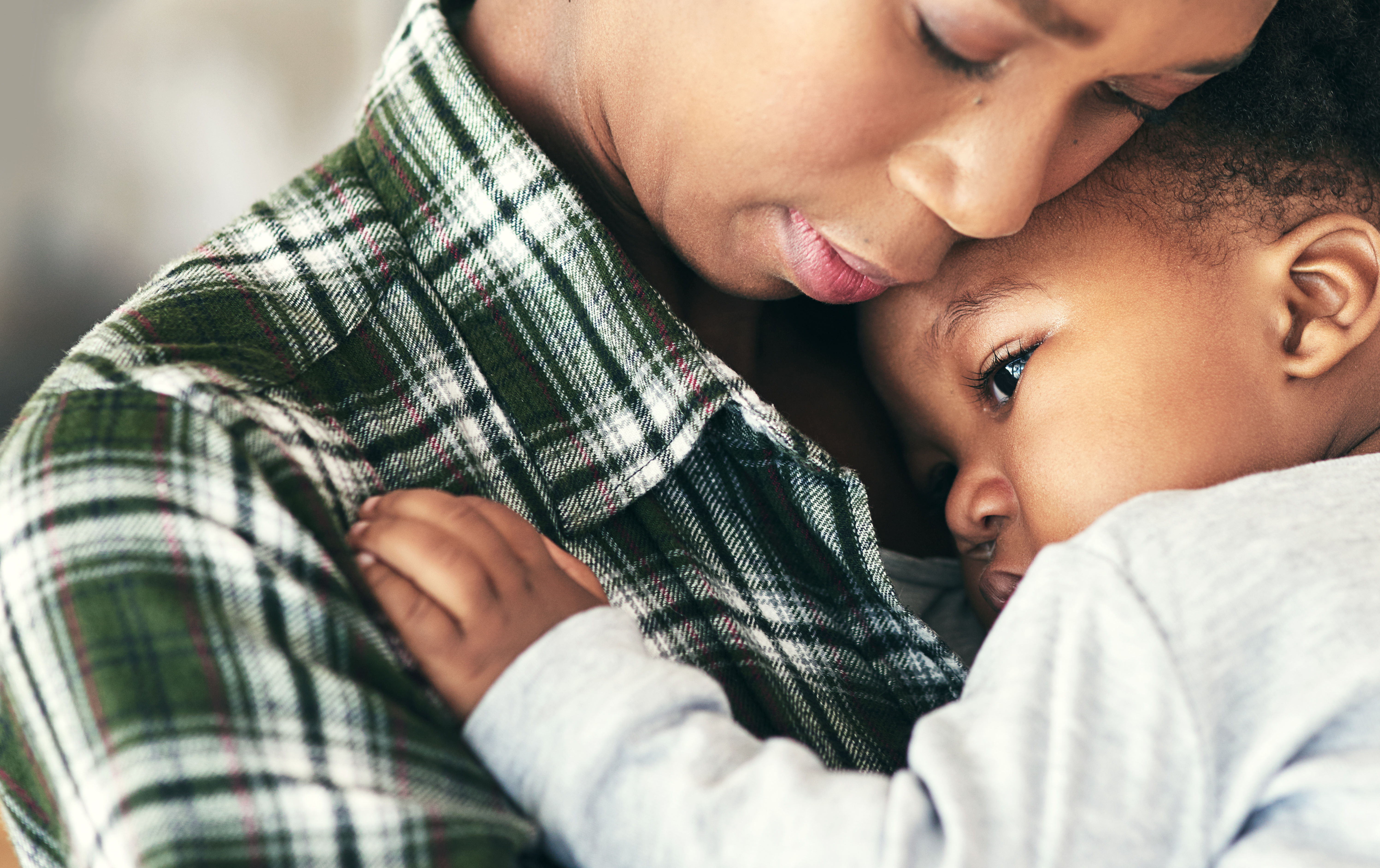 Watch out for triggers!
The reasons that lead to the development of an anxiety crisis vary and educational psychologist Eliana Cipriano, also a psychologist and creator of the "Growing Together" program, explains that the first of them is the way that the child's caregivers deal with adverse daily situations to make her feel safe.
"If I can't help her understand everything that happens in life, regulating my emotions with what I think, I'll leave her vulnerable, that is, she can be insecure all the time", explains the specialist.
In relation to other external factors, Thalita mentions that episodes of bullying at school, negative experiences at home, such as separation from parents, and excessive stimuli are the main factors responsible for anxiety attacks. Also, with the pandemic caused by covid-19, the excessive use of screens has been a recurrent reason for the development of the psychological disorder.
"Some children are developing anxiety because they spend too much time in front of the computer or video game, which causes them to have an excess of stimulation that they can't handle and end up having anxiety attacks as a way out of that stress", explains specialist.
host first
When measuring the symptoms of anxiety episodes and what is causing them, it is important that parents welcome their children to minimize the emotional suffering of the little ones. The first step, according to Daniela, is to observe if the child is having a crisis in a safe place. Otherwise, it is important to remove her from the location and take her to a comfortable environment.
This process also includes removing from the family's surroundings any toy or other tool that the child might use to get hurt or end up reacting aggressively with the parents themselves. To calm her down in relation to crying, remember that there is no instruction manual and each child will demand a unique comfort that their caregivers are able to offer – it can be words, hugs and even trying to divert attention from the small for something you like.
After the peak of the crisis, Thalita also advises parents to remain close to their children to support them after the stressful process of having an episode of anxiety and, who knows, starting a dialogue explaining that they understand the child's feelings and, more than that, that these sensations are valid.
The repetition of the episodes also asks for psychological support to help the family. With professional help, caregivers tend to learn the best resources to intervene in a positive way during a child's anxiety crisis, and they have a safe environment to learn to deal with the turmoil of emotions they are feeling.
Continues after advertising